Hesperides House
Private villa, 385 sq m
Turks and Caicos Islands, British West Indies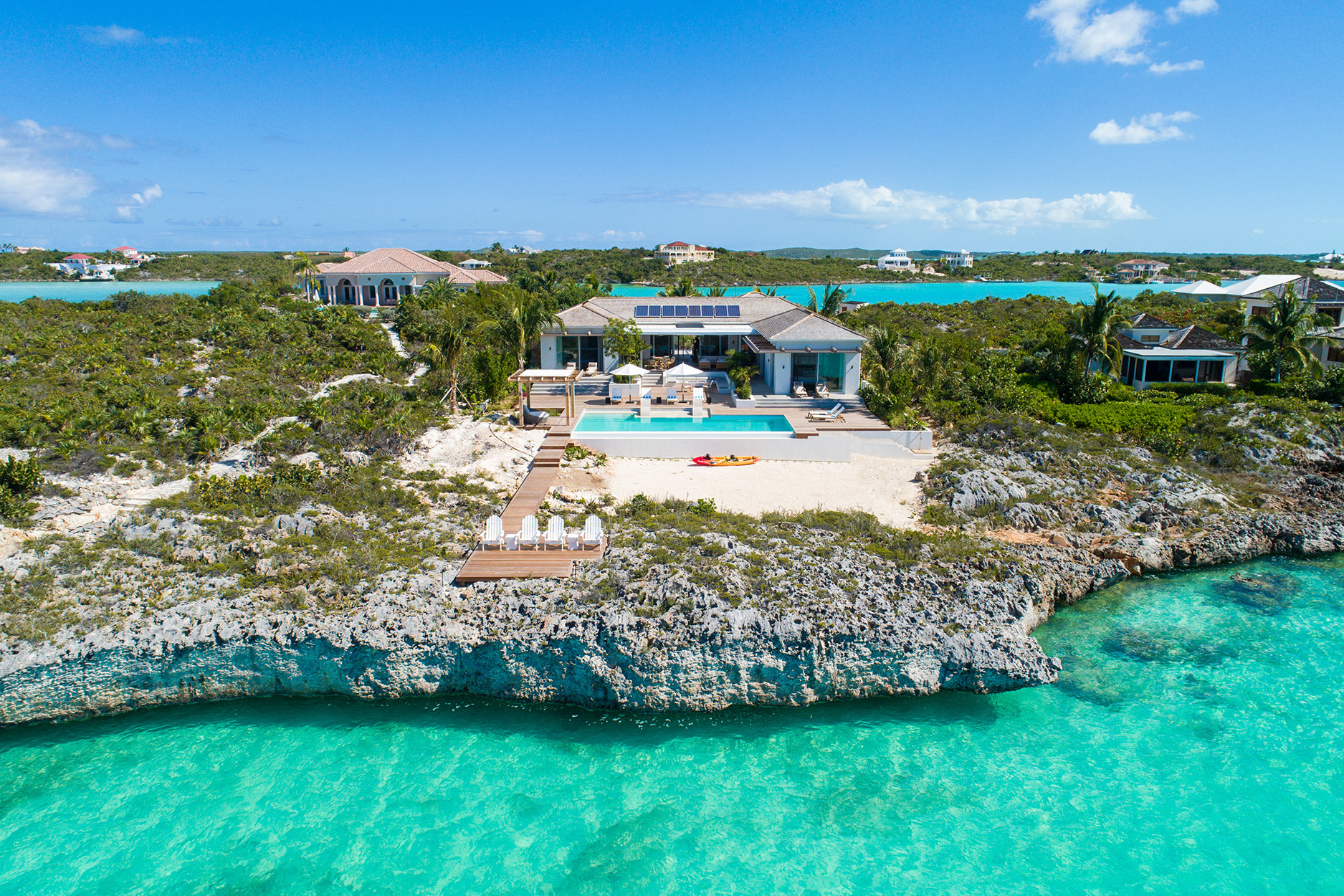 At Coast Architects Matt was senior project architect for this five-bedroom villa in the south-west of Providenciales in the Turks and Caicos Islands. Named after a beautiful garden located at the western end of the world from Greek mythology and the nymphs of sunset who tended it, Hesperides House is designed to take full advantage of the ocean views that come with its location.
It is comprised of three separate buildings which together form a variety of connected internal and external spaces both communal and intimate. A framed formal entrance leads into a large open plan living and dining space which in turn extends through into the covered outdoor living area and swimming pool deck beyond. The buildings are laid out to shelter the central exterior area on the ocean side from the steady prevailing winds and the sun, and to create an enclosed courtyard garden to the rear. Architecturally it is partly embedded within and partly proud of the ironshore rock on which it sits, integrating with the site further with a progression of retained planting and new formal planters. This same planting is paired with extensive pergola elements to reduce the solar energy hitting the building and windows. Warm, natural materials are used throughout, matching a light grey limestone with light oak and cedar and a local stone-clad wall framing the entrance.
The villa utilises the large amount of sunshine that hits the Turks and Caicos Islands by using solar panels to provide hot water to the house and heat the swimming pool. Rainwater is harvested to a cistern beneath one of the rear bedroom.
In addition to designing the villa and monitoring its construction on site, Matt led the interior design, working with Design Studio to inhabit the house with a relaxed contemporary style.
Design copyright Coast Architects
Photography by Provo Pictures