Emerald Point Villa
Private villa, 670 sq m
Turks and Caicos Islands, British West Indies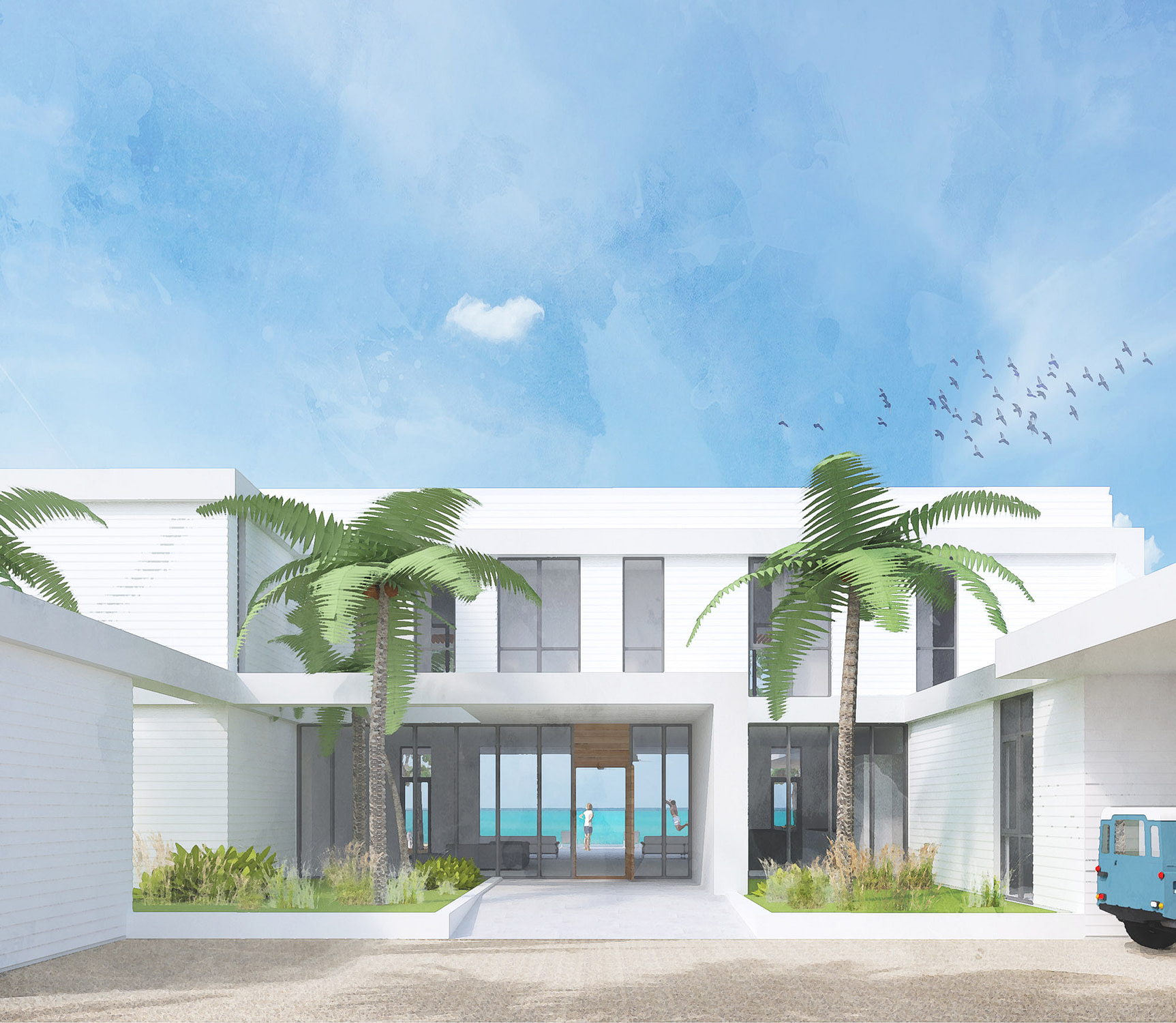 Alongside Coast Architects, we worked closely with the client to develop the most suitable design and layout for this new beach front residence located in the stunning Emerald Point area of Providenciales in the Turks and Caicos Islands, which is to function both as a home and a wedding venue. A large central open-plan living, dining, and kitchen area can be opened up directly onto the pool terrace while secondary kitchen areas provide additional food preparation space for events. The villa has six bedrooms, each with en-suite bathroom. Outside, a series of decks and terraces sit next to a large swimming pool with swim-up bar and provide a variety of open and covered spaces. An additional guest house provides a further two bedrooms and living areas.
The villa was conceived as a contemporary take on vernacular Caribbean architecture with a simple horizontal white painted timber clad form enveloped and sheltered by a solid white-rendered masonry frame. This framework has the dual function of shading both the interior and exterior spaces and providing extensive balcony areas. Voids in the frame delineate the balcony spaces and allow trees and planting to grow through, spanning floors and integrating the landscaping scheme with the architecture on both levels.
Solar panels on the roof provide hot water for the house and power the pumps for the swimming pool.
Mountain Fold have provided a full architectural service up to the building permit application. Construction was completed in 2020.