Dordogne Gites
Barn conversion, 100 sq m & 140 sq m
Dordogne, France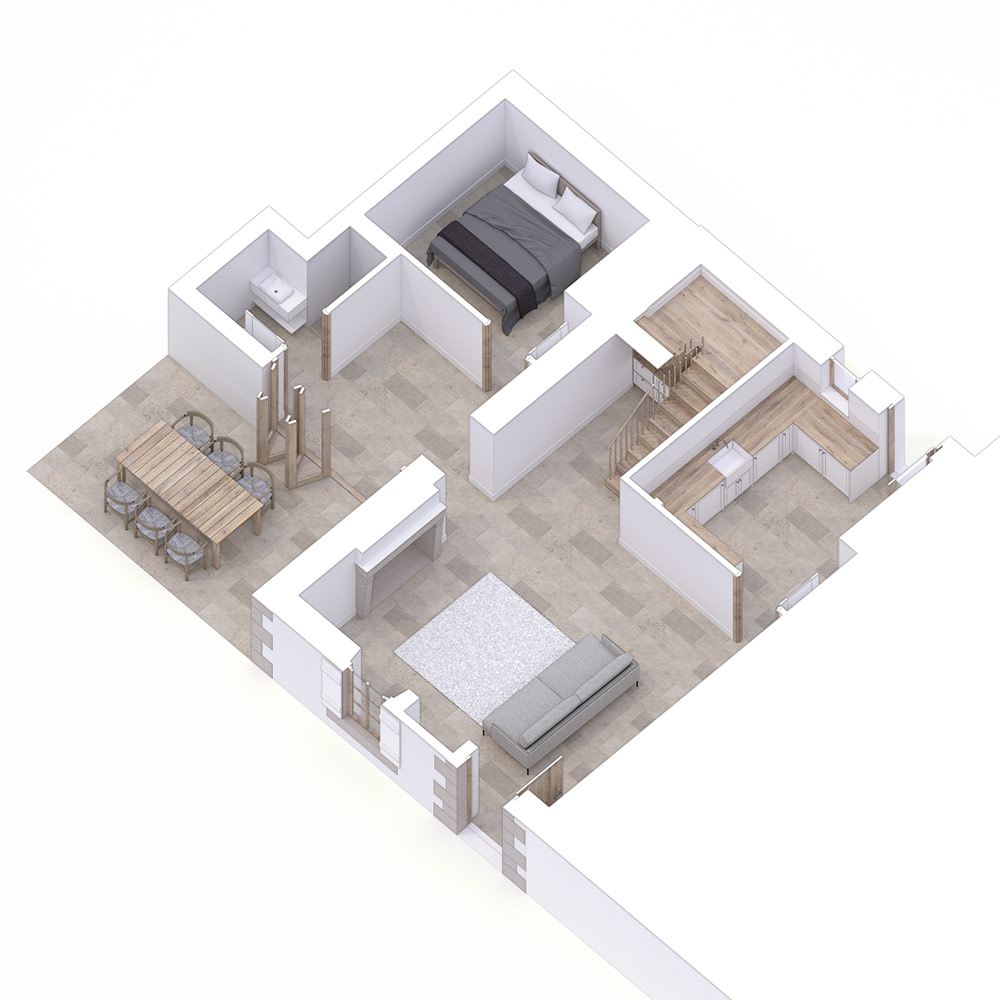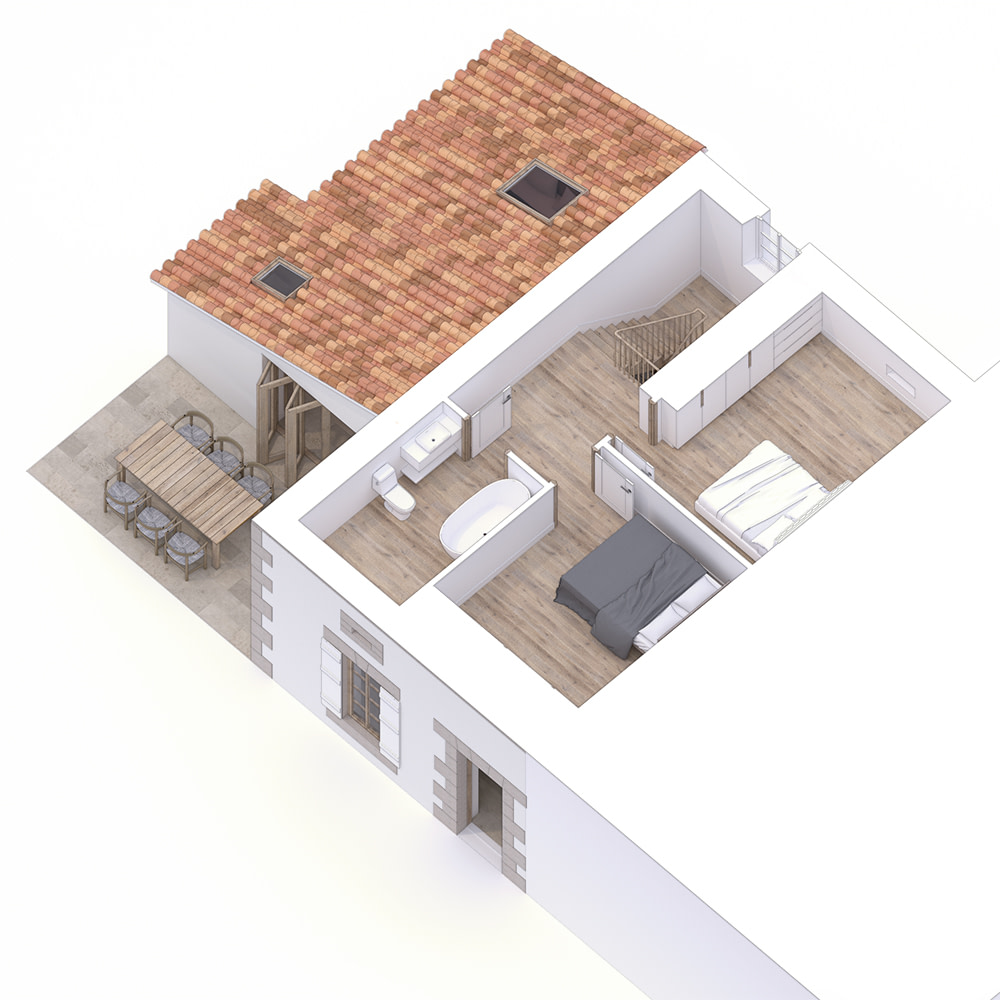 We were commissioned to provide designs proposals to convert two rural barn buildings in the Dordogne in south-west France into holiday gites. The buildings were in a poor neglected state both inside and out, but showed a lot of character with period features.
Working closely with the client the designs proposed restoring the existing stone- and render-clad envelope, but sympathetically adapting the interior to incorporate new stairs and living accommodation. Both gite designs included a kitchen and open-plan living and dining areas on the ground floor. The first gite spanned three floors, with the bedrooms and bathroom on the upper two floors. The two-storey second gite included one of the bedrooms and a shower room on the ground floor, with the remaining bedrooms and a second bathroom on the first floor. The existing openings were retained with new doors and windows, and new rooflights brought in natural light to the upper floors.
We provided initial feasibility and concept design services, after which the scheme was taken onward through planning and construction by a local French architect.